Welcome Amazing Entrepreneur!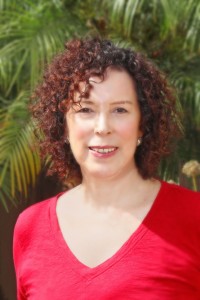 My name is Cynthia Trevino and I am so happy you're here. I really am!
I'm a passionate, take-no-prisoner, results driven, generous, successful, deliberate entrepreneur, who helps entrepreneurs like you "do business differently". It all starts with a conversation and knowing "exactly" who you want to be having it with. Don't believe me? Please, read more.
Truth
I don't believe in a "One Size Fits All" solution for anyone, whether in business or in life. There is a genuine impression that is as unique as a thumbprint that every entrepreneur or business owner, like you, has. This is NOT about keeping up with the Jones's . And it's certainly no longer business as usual. Not a chance.
Who
I work with entrepreneurs, executives and business owners, like you, to identify, get in front of and engage with your perfect prospective customers. As a result of our work together, my clients grow their business and in many cases, fall back in love with what they're doing and why they wanted to do it to begin with. Too often, it is NOT lack of talent that causes businesses to shut down—it's burn out.
It's exhausting doing business with clients who are the wrong fit. Trust me. "If you drag them in, you drag them around" and that kills businesses.
How
The growth and marketing strategies and tools we design and implement 'with' our clients, follow that line of thinking. Together, we address and identify the perfect fit for your unique business goals and objectives. Together, we put into place systems (not complicated ones!) that help you create a steady stream of perfect prospective clients.
We believe that in today's technology/social media driven economy, you need tools that help you effectively identify and connect with your 'perfect' prospective clients. These are the people who become exciting and viable leads to help you grow your business by positioning you to make sales and build lasting relationships with your perfect clients or customers.
Bottom line is this…
If want to grow your business, make more money and retain your clients, it starts by working with the 'perfect' clients, (aka: who you're meant to work with) to begin with. Again, it bears repeating…
It's no longer business as usual.
Core
One of my core beliefs is this. "We all reserve the right to be smarter… later."
I don't mean to boast (or maybe I do a little) but I have superpowers and I've been known to have 'Spidey-like senses'. I once predicted a hurricane before it happened just by my using my sense of smell. No, not really. But now that I have your attention, let me tell you how it my superpowers help my clients. I get to the 'heart' of it quickly.
I help uncover what makes you unique, in a very crowded and noisy landscape. There is no denying that we're on a very fast track and now, more than ever, we are living, working, doing business and communicating in 'sound bites'. So it's no longer enough to be clever and creative, we MUST BE COMPELLING, HONEST and PERSONAL! It's about helping you connect to 'your perfect clients' so you can get busy and begin solving the biggest challenges and frustrations your perfect clients are looking to resolve.
Inaction is enemy #1. Personal Here is a personal truth about me. Conventional wisdom makes me nervous. So does anyone who calls himself or herself a 'guru'. What I can tell you is that generosity is ingrained in my growth strategy. I practice what I preach. I readily admit that I'm a work in progress. I avoid whiners. I believe that business is personal and that truth is essential.
Want living proof that it's never too late to achieve success, find happiness or build a business you love? I got my first corporate promotion in my 30s ("long after" my peers). I married for the first time in my 40s and became an entrepreneur in my 50s. I work best wearing jeans, a cashmere sweater and red shoes. Dogs rule. I love chocolate, Spanish wine and pasta.
I'm pretty amazing at what I do and also really love it. I wouldn't do it if I didn't. I know for a fact you don't get there alone… and who'd want to? I picked a lane, I found my bliss and I wish that for you too!
It's time to tell your story. And engage your perfect clients. Trust me, it's compelling and I'm ready to guide you on your journey.
Let's connect!
Get lessons: Engaging your perfect clients!
Create steady streams of customers. Get client-attracting tips in your inbox. You've got this!